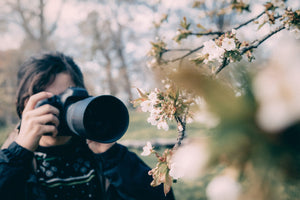 LIMITED SPOTS AVAILABLE - maximum 5-7 participants per mentorship group
This monthly mentorship program is exclusively for alumni from the Photo Foundations & Beyond the Basics courses. You'll connect in an intimate small group setting every month with the same expert Canon Instructor, so you will be able to receive feedback that builds month over month as you continue to hone your creative skillset. 
Each LIVE Photo Review session will be conducted over Zoom where our expert Canon instructor will share feedback and coaching to support your skill development. You'll access 2 x photo challenges every month, submit them to the instructor, and then you'll participate in your 1 hour live review session at the end of the month.