EXPERT INSTRUCTORS
Our instructors are exciting and extremely knowledgeable. They are all professional creatives who will provide individualized coaching and feedback throughout the program.

SMALL CLASS SIZES
To make sure you and your child get the most out of our classes, each session has been limited to no more than 12 attendees.
Limited Spots Available

PHOTO CHALLENGES
After each session, there will be an exciting and highly engaging challenge that will be reviewed in the following session. Depending on the attendee, it should take about 1-2 hours to complete each challenge.
ON DEMAND COURSE
Flexible, On-Demand Learning that you can access at any time!
Learn at your own pace, on your own schedule with this On-Demand video course.
VIEW ON DEMAND COURSES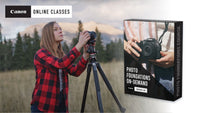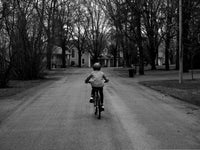 A Picture Perfect Online Program
Photography is a joyful lifelong hobby that helps build patience, creativity, self-esteem & mental wellness. With that in mind, Canon has developed an engaging online photography training program with the goal of inspiring kids and adults to explore the world around them, take beautiful pictures of the things they love, and learn technical skills that will last a lifetime.  
Created by, Adelaide C.
Socially Distanced But Together
Class attendees will meet with instructors and fellow participants online for interactive photography workshops that outline fun camera tricks, explore relevant topics, and pave the way for immersive photo challenges that will keep them busy and engaged.   
Created by, Charlotte G.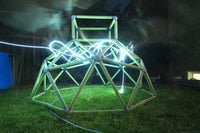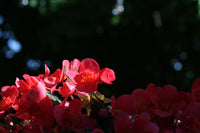 No Experience Required
Never used a camera before? No problem! We'll teach the basics and provide online resources to continue learning at your own pace. The classes are the perfect photography guide for beginners, and will primarily teach how to use a DSLR or Mirrorless camera to create richer photos and a more rewarding experience.   
Created by, Ella B.
CAMERA REQUIREMENTS
Kind Words From Campers and Parents
Learning how my camera works and how to take different kinds of photos has increased my curiosity and confidence in photography.

Ryan P.
Camp Canon allowed my daughter to tap into her creativity and to find a love for photography she didn't realize she had. The instructor was wonderful!

Lydia T.
Camp Canon is the perfect online camp for a child to join. It helped my shy and anxious daughter come out of her shell. I highly recommend Camp Canon!

Ellen Z.
MEET YOUR INSTRUCTORS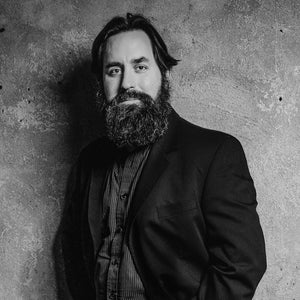 Will O'Hare
Will O'Hare is a professional portrait, documentary, and lifestyle photographer based in Toronto. In his work, he explores themes around identity and cultural boundaries through documentary and portrait projects. Will's work has been seen in many places around the world, and he has photographed for clients such as Kerrang! Magazine, Bain & Company, The Windmill Factory, and Edelman Digital.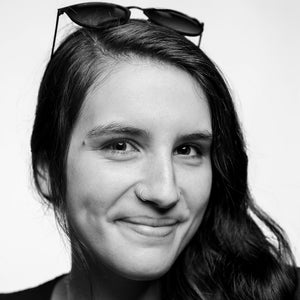 Sam Monette
Sam Monette is a Montreal-based photographer specializing in macro photography, couples and family portraiture. She joined the Camp Canon family as an instructor to be a part of new learning opportunities to share her knowledge with others through a mutual love of photography. She is a motivated and team-oriented person, and can't wait to work with her students to achieve their photography goals.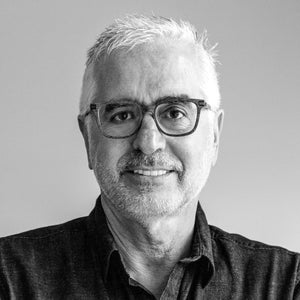 Vince Aragona
Vince Aragona picked up his first camera at fifteen years old and was instantly hooked. What started as a hobby became a field of study and then a career featuring portraiture, landscapes and plenty in between. Vince has taken his photography around the world. Wherever he is, his goal is always to capture the inherent beauty of his subject.

Rene Burgos
Rene is an International Photographer based in Vancouver, B.C with a focus on weddings and portraits. With almost 20 years of experience in the industry working as a freelancer, lead photographer, creative director, and wedding photographer trainer, Rene is always moving forwards. He is constantly inspired by his drive to keep learning everything he can about photography.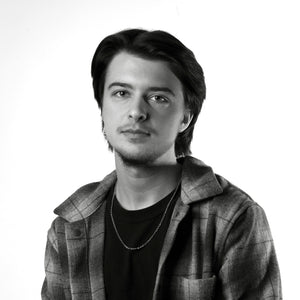 Noah Cecol
Noah Cecol is a photographer, artist, and instructor based out of Ontario, Canada. He specializes in equestrian themed work, alongside still life and portraiture. Noah has been in the industry since he was 15, and quickly developed a passion for teaching. Whether it's private clients or personal projects, his intent is creating meaningful images that anyone can enjoy.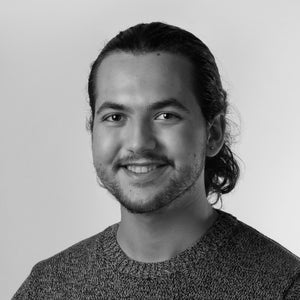 Teddy Perdikoulias
Teddy Perdikoulias is a fashion and product photographer and videographer, and a graduate of the Sheridan College photography program. After developing a love for photography in high school he decided to pursue a career in photography, which also led to him developing a love for videography. He has always loved learning and is thankful for this opportunity to be able to share some of the information he's learned along the way!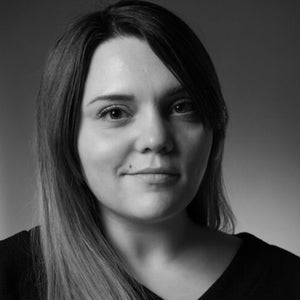 Victoria Cyr
Victoria Cyr is a photographer and visual storyteller based in Montreal. When she photographs an image, she strives to create more than a piece of art. Capturing emotions and crafting a narrative are some of the most important parts of her work. She is very passionate about the work she does and creating an endless possibility of stories to share.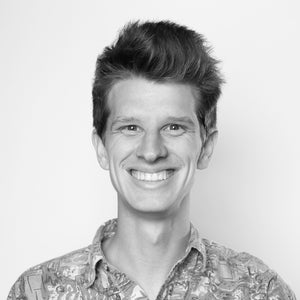 Jared Marino
Jared Marino (he/him) is a cinematographer, colorist and director from Toronto, Canada. He is a Student Member of the Canadian Society of Cinematographers (CSC) who is passionate about creating a personal visual style for each individual project. Jared has earned a Bachelor's Degree in Film & Television as well as a Certificate in Creative Problem-Solving at Sheridan College. His work ranges in narrative, documentary, music video, commercial, and drone cinematography.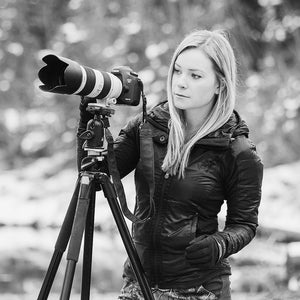 Colleen Gara
Colleen Gara is a photographer, writer, and conservationist based in Calgary, Alberta. Focusing on Canadian wildlife, she is passionate about capturing animals in their natural surroundings, fostering a connection between viewer and subject, and raising awareness for ecological conservation. Colleen's work has been featured in publications worldwide, including Canadian Geographic, Wild Planet Photo and Nature's Best.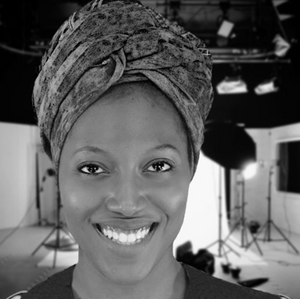 Vanessa Pierre-Louis
Quebec based photographer Vanessa understands the power of photography. Strongly influenced by her background in psychology and visual art, the human experience is the core essence of her creative process. Her approach is in sharing and communication through photography. In addition to her creative body of work, she extends her passion for photography by teaching various photo workshops and empowering others in finding their voice.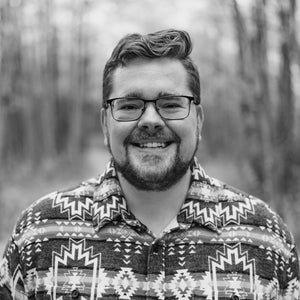 Rylan Wheaton
Rylan Wheaton is a photographer based in Lloydminster, SK. He began his photography journey in 2018 when gifted a used Canon Rebel T3 camera. He quickly developed a passion for photography, and currently provides professional services to businesses and individuals (but still loves photography as a hobby).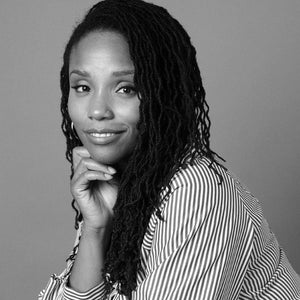 Tasha Brown
Tasha is a Brampton based professional Photographer who focuses on Fashion, Beauty & Product Photography. Tasha truly is a storyteller at heart. Her artistic background stems from over a decade of hands-on experience in the independent Media Arts world of Film and Video Production. After graduating from Algonquin College's Scriptwriting program in 2004, she went on to write and direct several independent short films, many of which have received funding from various Arts Councils.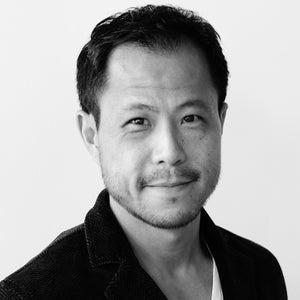 Andy Lee
Andy is a Toronto-based advertising and editorial photographer with over 15 years of experience. His passion for photography has taken him around the world. Inspired by classic cinema, Andy aims to photograph a sense of timelessness and alluring beauty.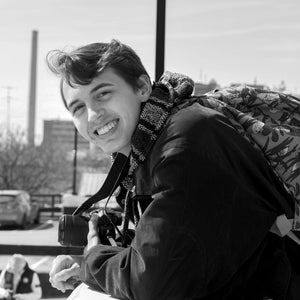 Jesse Bostick
Jesse Bostick is a Toronto-based photographer specializing in architecture and landscape photography. He is passionate about utilizing leading lines and symmetry to elevate the aesthetic appeal of his work. Jesse is inspired by the work of Ansel Adams and Berenice Abbott because of the apparent simplicity but immense technical skill that is seen in much of their work. He is enthusiastic about sharing his love of image-making with up-and-coming photographers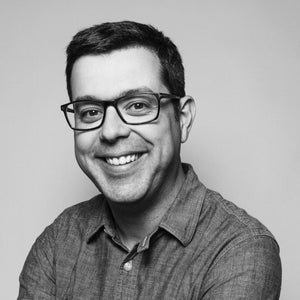 Gustavo Toledo
Gustavo Toledo is a freelance photographer, producer and instructor based in Toronto. Gustavo has extensive experience in the content production industry, having worked on hundreds of photo shoots, commercial videos and documentaries and with some of the largest brands, production houses and agencies in Brazil and Canada. His work has been featured on consumer packaging goods, magazines, catalogues, countless online pages and even wrapped around buses in Ontario.
Another Educational Program By