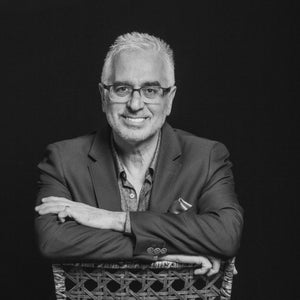 Topics: Artificial Lighting, Post Production, Composition, Landscape, Architecture, Real Estate, General Camera Settings & Usage.
Vince Aragona picked up his first camera at fifteen years old and was instantly hooked. What started as a hobby became a field of study and then a career featuring portraiture, landscapes and plenty in between. Vince has taken his photography around the world. Wherever he is, his goal is always to capture the inherent beauty of his subject.
Lead Time: 
The latest you can book a session is 1 week prior to the event.
You will receive a booking link within 48hrs of purchase.
Method of Delivery:
Availability:
Monday, Tuesday, Wednesday, & Thursday Evenings
www.instagram.com/homevisualarts/*
Who is this for
The coaching I provide will benefit a wide range of photographers, from those just starting out to the experienced shooter who is looking to improve the overall quality of their portfolio.  From camera settings to understanding and mastering light, to post production, this coaching will provide the understanding that can be applied to any genre of photography.
What do I get out of it?
As a participant, you will gather practical, hands on knowledge that can be immediately applied to your work.
*The display of any hyperlink and reference to any third party website does not constitute an endorsement of such third party's website (including any opinions or statements made or endorsed by third parties therein) products or services.