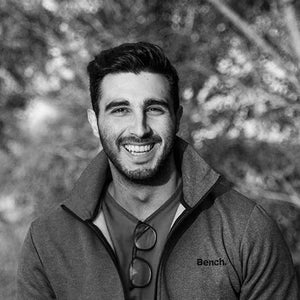 Topics: Commercial, Fashion, Product, Portrait Photography.
Stephen Gaitan is a Toronto-based image maker, specializing in commercial, fashion, product, and portrait photography, all with a heavy conceptual emphasis. He is able to deliver constructive feedback on both stills and moving image portfolios and is a graduate of Sheridan College's photography program (Class of 2018).
Lead Time: 
The latest you can book a session is 1 week prior to the event.
You will receive a booking link within 48hrs of purchase.
Method of Delivery:
Availability:
www.instagram.com/stephengaitan/*
Who is this for?
This coaching is for those who are ready to boldly step into photography as a career; for those who seek mentorship in the pursuit of elevating their photography to a level that is both creatively innovative and financially lucrative.
What do I get out of it?
You will be pushed to find your creative limits so that you may expand them. The goal with this coaching partnership is to prepare you (and your portfolio) for a long, illustrious career in the photo & film industry through practices used in the commercial world. Both your creative ideas and your ability to communicate them will be worked on, in a way that mirrors college-level photography programs.
*The display of any hyperlink and reference to any third party website does not constitute an endorsement of such third party's website (including any opinions or statements made or endorsed by third parties therein) products or services.