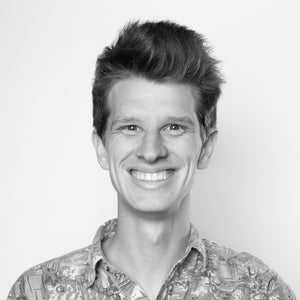 Topics: Videography, Cinematography, Music & Fashion Videos, YouTube, Vlogging, Streaming, TikTok, Editing, Colouring, Writing & Producing Content.
Jared Marino (he/him) is a cinematographer, colourist and director from Toronto, Canada. He is a Student Member of the Canadian Society of Cinematographers (CSC) who is passionate about creating a personal visual style for each individual project. Jared has earned a Bachelor's Degree in Film & Television as well as a Certificate in Creative Problem-Solving at Sheridan College. His work ranges in narrative, documentary, music video, commercial, and drone cinematography.

Lead Time:
The latest you can book a session is 1 week prior to the event.
You will receive a booking link within 48hrs of purchase.
Method of Delivery:
Availability:
Mondays, Wednesdays, Fridays & Weekends
Who is this for?
This coaching is for those who are just starting cinematography and filmmaking or for those who are interested in speaking about tips on how to advance their project to the next level.
What do I get out of it?
You'll learn the ins and out of cinematography and filmmaking, whilst gearing the conversation directly to your project specifications (ex. narrative, music video, documentary, fashion, commercial work).
*The display of any hyperlink and reference to any third party website does not constitute an endorsement of such third party's website (including any opinions or statements made or endorsed by third parties therein) products or services.