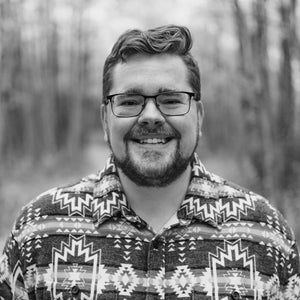 Topics: Beginner photography, Landscape photography, Portrait photography, Wedding photography, Online presence
Rylan Wheaton is a professional photographer and videographer based out of Lloydminster, SK. He specializes in wedding and individual photography, as well as commercial photography, while still managing to capture landscapes on the side.

Lead Time:
The latest you can book a session is 1 week prior to the event.
You will receive a booking link within 48hrs of purchase.
Method of Delivery:
Availability:
https://www.rylanwheaton.com *
https://www.instagram.com/rylanwheaton/ *
Who is this for?
This is for anyone starting out with photography, either as an amateur or professional, who has questions regarding basic camera operation, how to strengthen your brand's online presence, as well as the other topics listed above.

What do I get out of it?
1-on-1 session(s) tailored to your specific questions/needs, providing you with the knowledge and direction to help you improve your skills in the topic areas I specialize in. 
*The display of any hyperlink and reference to any third party website does not constitute an endorsement of such third party's website (including any opinions or statements made or endorsed by third parties therein) products or services.