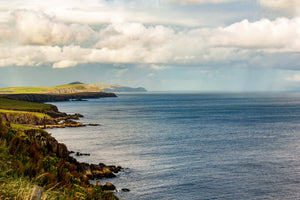 Limited spots available. Don't wait to secure your spot!
Taking pictures of landscapes may seem simple when you're surrounded by so much natural beauty, but there's more to it than just pulling out your camera and snapping a few pics. Get ready to capture breathtaking, professional grade photos on your next big trip or big city adventure with this new course!
In our six-session Landscape Photography course, you will learn how to spot opportunities to creatively and technically improve your images, including evaluating natural light quality, understanding the building blocks of composition, and more.  Plus, you get access to a bonus training session where you will get the opportunity to present your photos to your group.
Each workshop session will start with a 90-minute interactive Zoom where our expert instructors will deliver the lesson, give 1-on-1 feedback, and share tips & tricks. Students will then complete an associated 1-2 hour photo tutorial & assignment.
This course is a great next step for those who have taken Photo Foundations, Beyond the Basics or other similar photography classes. Sign-up today!
Image shot by Vince Aragona.