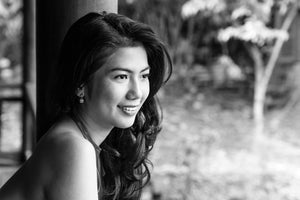 Limited spots available. Don't wait to secure your spot!
Whether you are looking to take better pictures of your family or monetize your hobby, this course will help you learn the fundamentals of portrait photography.
In our six-session Portrait Photography course, you will learn how to capture the most intimate and captivating portraits. Get useful, professional tips on how to work with different types of lighting and learn about the essential gear, lenses, and technology needed to take portraits. Learn how to work well with your subjects and plan engaging photoshoots while mastering your skills. 
Each workshop session will start with a 90-minute interactive Zoom where our expert instructors will deliver the lesson, give 1-on-1 feedback, and share tips & tricks. Students will then complete an associated 1-2 hour photo tutorial & assignment. 
This course is a great next step for those who have taken Photo Foundations, and Beyond the Basics or other similar photography classes. Sign-up today!