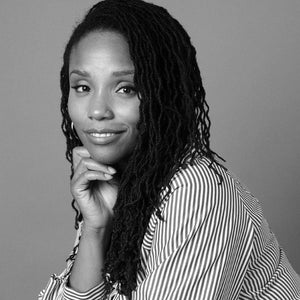 Topics: Portraits, Product, Beauty, Fashion, Video Production.

Tasha Brown is a Brampton based professional Photographer and Independent Filmmaker. With amazing attention to detail, Tasha naturally has an eye for capturing the essence and simplicity of her subjects.

Lead Time:
The latest you can book a session is 1 week prior to the event.
You will receive a booking link within 48hrs of purchase.
Method of Delivery:
Availability:
Monday, Tuesday 

Mornings & Afternoons
https://www.instagram.com/tashabrownportraits/*
Who is this for?
This one-on-one coaching is for anyone who is new to the world of photography and wants to improve their skill sets so they can feel more comfortable with their camera settings. It is also ideal for those who have more experience using a camera but want to start building or expand upon their portfolio, in the areas of portraiture, beauty, or product photography.
What do I get out of it?
You will learn how to shape light using the exposure triangle and gain a better understanding of how you can work with various types of light to craft compelling images.
*The display of any hyperlink and reference to any third party website does not constitute an endorsement of such third party's website (including any opinions or statements made or endorsed by third parties therein) products or services.