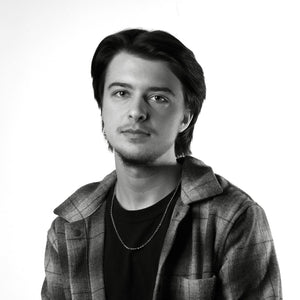 Topics: Portraiture, Fine Art, Nature Photography.
Noah Cecol is a photographer and artist who loves working with sunshine, and colour to bring creative and professional image projects to life.
Lead Time:
The latest you can book a session is 1 week prior to the event.
You will receive a booking link within 48hrs of purchase.
Method of Delivery:
Availability:
Monday, Wednesday, Thursday Evenings

Saturday Mornings 
www.noah-cecol.squarespace.com*
Who is this for? 
Noah is the perfect instructor for photographers that are starting to build a portfolio, or looking to continue pushing their creativity forwards in the areas of portraiture, outdoor, and fine art photography. He is happy to assist those who have just begun building either business based or artistic photographic practices. 
What do I get out of it? 
Assisted guidance on developing your own photographic style and aesthetics, and support on both in camera and post production techniques. 
*The display of any hyperlink and reference to any third party website does not constitute an endorsement of such third party's website (including any opinions or statements made or endorsed by third parties therein) products or services.